When you post your job and internship vacancies, you may wonder what students see, how they search for jobs, etc.
This article gives you an overview of the student Career Center and also gives you some tips on how to improve the visibility of your job ads.

How does the job ad appear to the student?
The Jobs module (student view)
How to improve the visibility of my job ad?
How does the job ad appear to the student?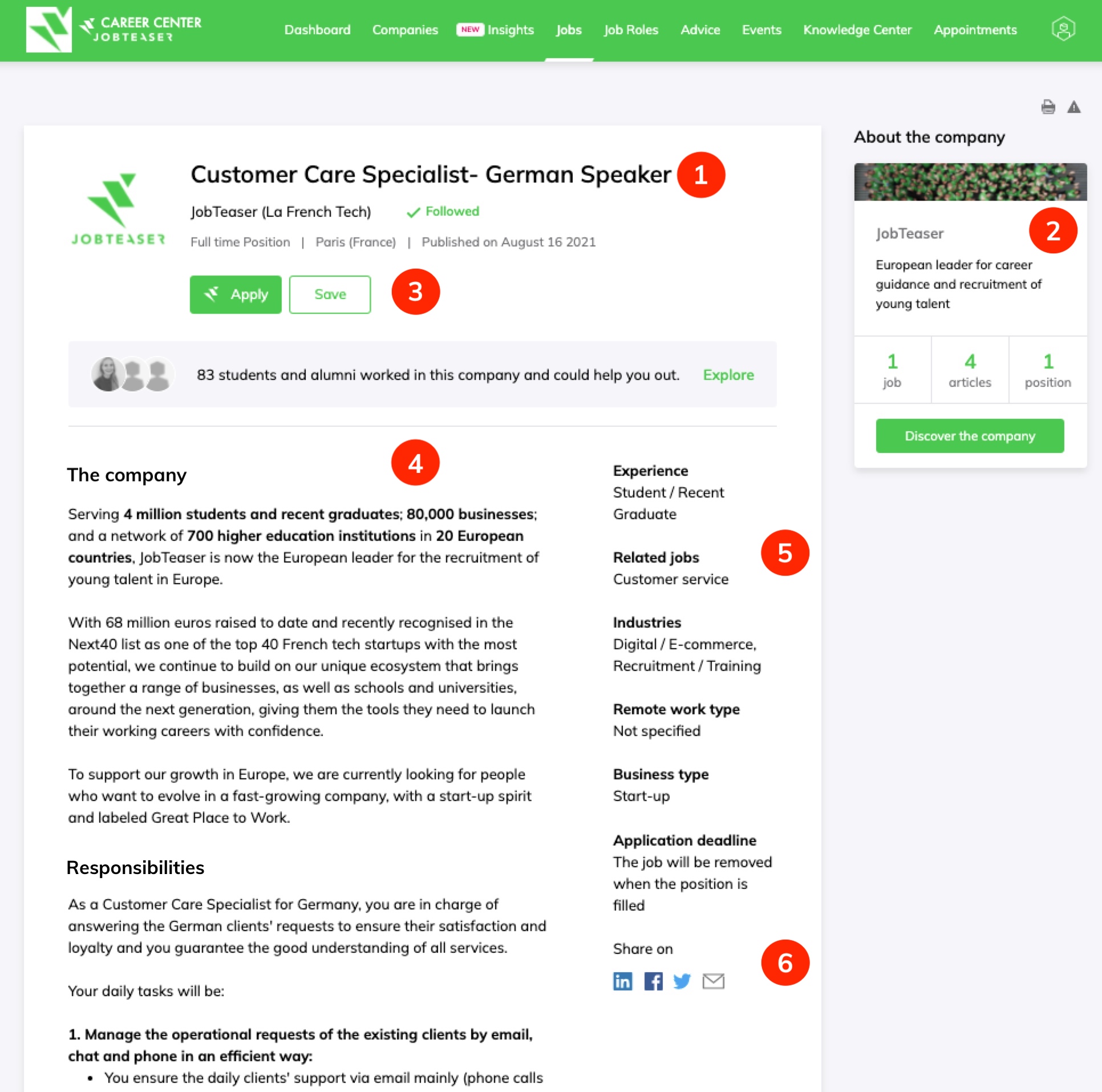 1. The title of the ad, the logo, and the practical information (type of contract, duration, location, date of publication) come first.
2. The student can get information about your company to help them and prepare their job application.
To improve your employer brand, you can create a company profile. For more information, consult this article: What is the difference between Company Profiles and Recruiter Accounts?
3. The student can apply for the ad immediately or save it to apply later.
4. The description of the ad appears here. We advise you to include :
Information about your company
The responsibilities
The profile you are looking for
The different stages of the recruitment process
5. This information is included in the students' search criteria. It will allow the student to filter the job ads according to what they want to do.
6. Students can share the job vacancy on social media.
The Jobs module (student view)
In the JobTeaser Career Center, the student can access several modules, including the Jobs module.
At the top of the Jobs module, there is a search bar with several filters:
Contract (internship, full-time position, thesis, etc.)
Job category
Location
Industry (Audit, consulting, retail, IT/Telecoms, etc.)
Business Type (Large Company, Start-up, SME, Public institution, etc.)
Duration (only for limited time contracts)
Start date (when you want the candidate to start their job in your company)
Experience (expected level of experience)
Language (the language in which you have written the job ad)
Tag: this is personalized content created by the university. Contact them if you want to know more about tags.
Remote work: this criterion is increasingly important to students.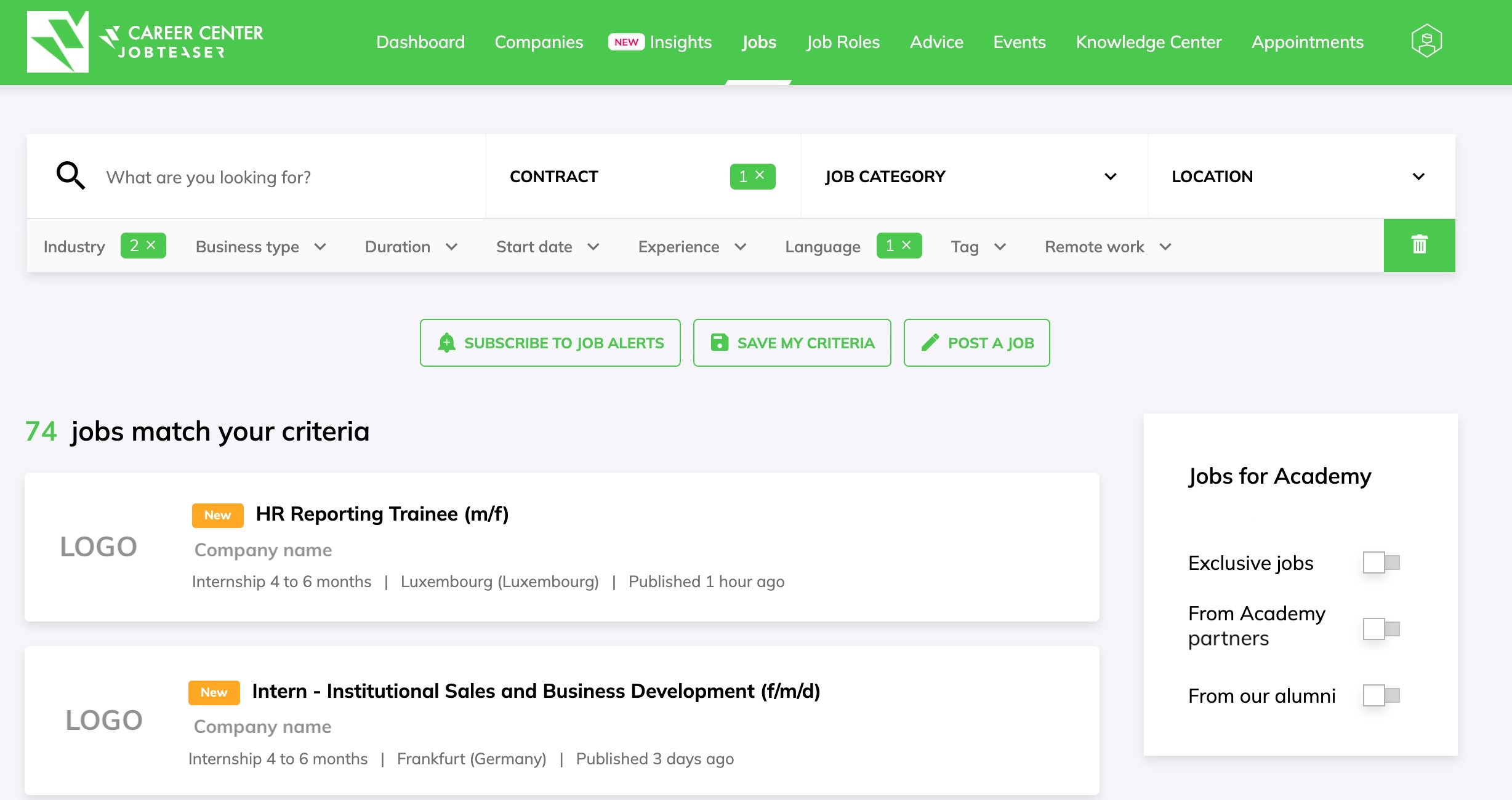 How to improve the visibility of my job ad?
On JobTeaser, students search for jobs through their search criteria. Remember that students are sharpening their career plans throughout their studies.
Fill in your ads properly so that students can picture themselves in your company, and understand the responsibilities of this job position.
Don't forget that students are not necessarily familiar with the job market and may not know what a "marketing manager" does, for instance!
If you are hesitating between two job categories or between two industries: keep calm!
Students exclude categories and industries that do not interest them but keep the majority of them.
So, pick the job category or the industry that is the closest to the job vacancy you are posting.
Get in touch with universities to find out what their students are looking for and adapt your vacancies accordingly.