Job categories (can you add new job categories?)
We have hired an ontology specialist (ontology being the science of defining and categorizing concepts in a product) on our Innovation team.
His mission is to redefine the way skills, jobs and companies are linked and organized in our product, creating a comprehensive repository for these elements.
This process of homogenizing the platform means that students, JobTeaser's partner schools, and companies in the JobTeaser network share the same list.
Why do I have to create a recruiter account for each uni? How to avoid it?
JobTeaser allows you to post your job offers directly on the intranet of a partner university for free.
Do you want to multiply your job offers in several schools?
Discover our paying solution: multi-distribution of job offers within the JobTeaser European network, development of your employer brand.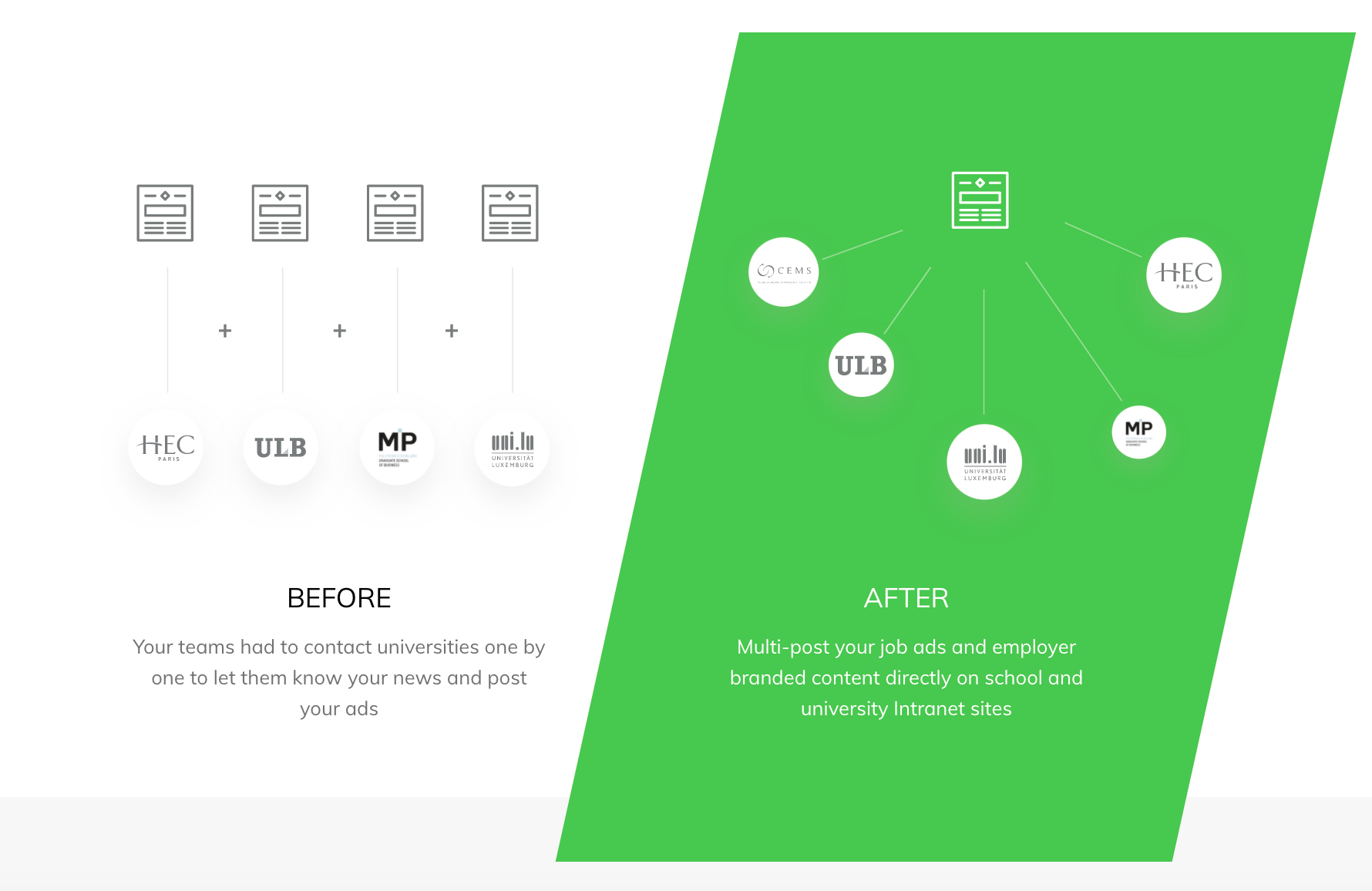 For more information and a personalized demonstration, go to https://corporate.jobteaser.com/en
What is a "Short Message"?
The "Short Messages" are part of our desire to lighten the application process.
With the "Short Messages" we make the process easier by offering them the possibility to show their motivation in a lighter way.
This allows for a very quick/efficient application for the student
By having a profile CV, they can apply from any device, they don't need to upload an additional file as well.
This option should not be seen as the equivalent to a cover letter, but rather as a message that accompanies the application.
Once you have posted a job ad, you will receive the applications by email.
These emails are sent via the JobTeaser platform and not by the students themselves.
Here is an example of what you receive when you receive an application :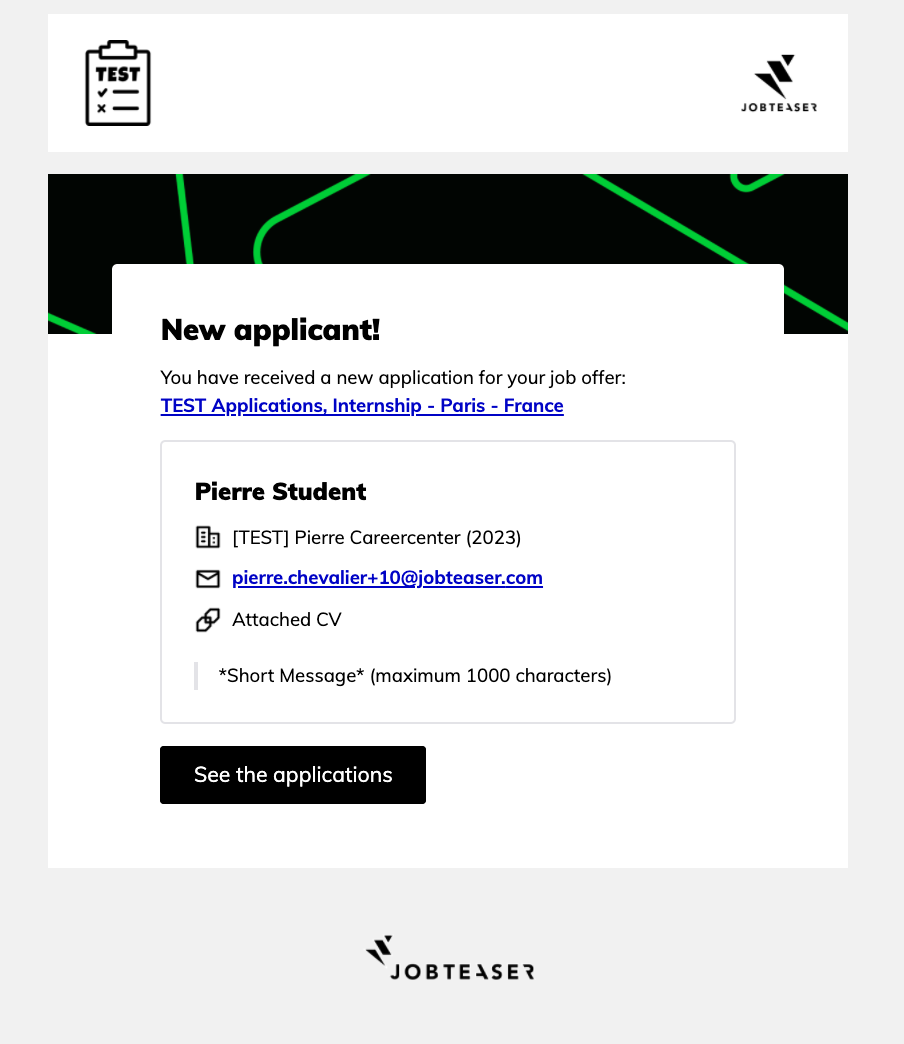 size and number of attachments