If you have chosen to apply via JobTeaser in your job advertisement, you will be automatically notified by e-mail for each application.
In addition, you can track all applications in your from your back office.
To do this, go to the "Jobs" module in your back office and then to the "Online" tab.
Click on the "Applicants" button (the number of applicants appears in brackets).

On the left side you will find the list of candidates.
Applications that are not processed appear with a black "Not processed" tag
Accepted applications appear with a green "Preselected" tag.
Rejected applications are marked with a red "Declined" tag.
Click on each of these elements to discover the CV, the application message or the cover letter.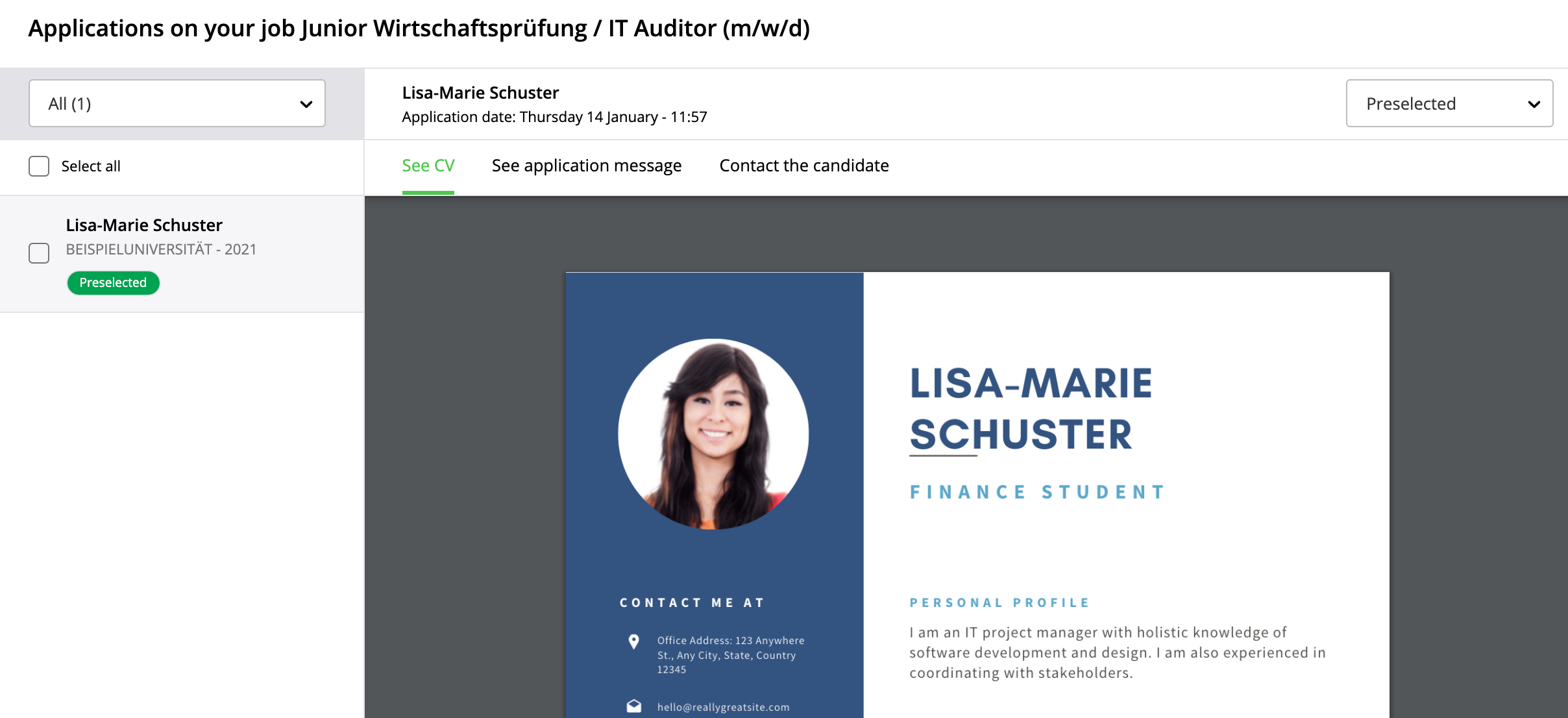 Clicking on the "Accept" or "Decline" buttons opens a contact form with which you can contact the applicants directly: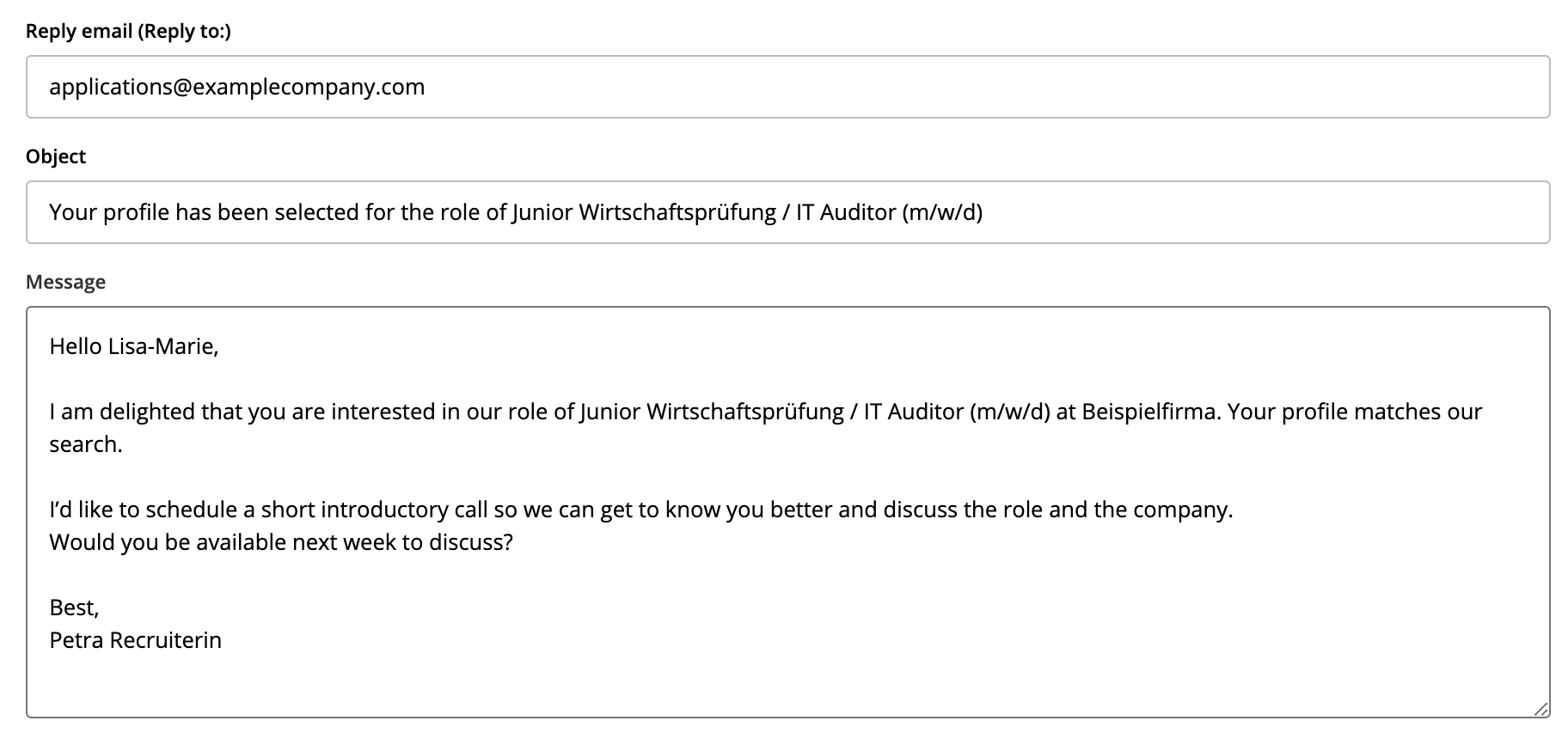 An email will only be sent if you click on "Send".
If you reject an application and you do not want applicants to be able to reply to your email, select the option "I do not want my email address to be shared with the candidate (no-reply)".